India's Finest Online CAT Coaching.
Period.
Why is ExamVictor's Online CAT Coaching So Awesome?
Hundreds of Video Lessons

Each high-quality lesson is created by our IIT-IIM Alumni faculty

Thousands of Practice Questions

Handpicked questions with answers to fully develop your understanding

Live Doubt Sessions

Regular live doubt classes with IIM A faculty via videoconference
Complete Mock Test Series

Full-length timed tests with detailed analysis and feedback

Study At Your Own Pace

Go through each lesson as many times as you want, 24x7

Cost Effective

Just 10% of the cost of a classroom program, and much more effective
Pricing of Online CAT Coaching
CAT 2023 Package
Rs 15,000


Rs 9,990

USE CODE EARLYBIRD FOR DISCOUNT


24x7 unlimited access to 800+ crisp video lectures released sequentially


All content made with ExamVictor's unique NoMug™ approach developing concepts from basics


Thousands of carefully selected topic-wise practice questions with answers


LIVE sessions with IIT-IIM faculty via videoconferencing


Unlimited 24-hour doubt support


Includes 20 CAT-standard Mock Tests on exact CAT pattern


Your access valid till 31 Mar 2024


100% Refund guarantee within first 24 hours


We Accept


These are a small sample of the lectures available inside the course, to give you an idea of how the course would be.
The course itself has hundreds of lectures like this, covering the entire exam syllabus.
You can see more such videos on our YouTube Channel
Challenges in Reading Comprehension
Basics of Quadratic Equations
Introduction to Syllogisms
We have listed out below the detailed contents of the course. We have organized the course into 4 major areas, similar to the CAT syllabus itself - Quantitative Aptitude, Logical Reasoning, Verbal Aptitude & Reading Comprehension and Data Interpretation. Below each heading are the list of sub-topics covered in that area. Each sub-topic has detailed video lectures and there are thousands of practice questions as well.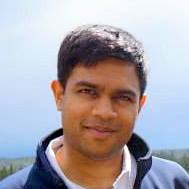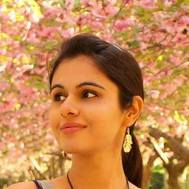 Sharmishtha Khichar
Co-Founder & COO
Sharmishtha is a Physics graduate with an MBA from IIM Ahmedabad. She's also a National-level tennis champ, swimmer and chess player. She has worked in investment banking in Hong Kong. She takes care of Operations at ExamVictor.com, ensuring that our content meets her stringent quality standards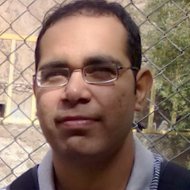 Rahul Dalia
Subject Matter Expert:
Economics & Finance
Rahul is one of our double Masters - he has a BTech and MTech in Electrical Engineering from IIT Bombay and an MBA from IIM Ahmedabad as well. At ExamVictor he puts these outrageous credentials to good use as one of our SMEs. In a prior life, he has worked as an international management consultant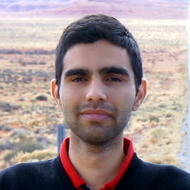 Nikhil Choudhary
Subject Matter Expert:
Quant & Logical Reasoning
Nikhil is a graduate from BITS Pilani, and is razor-sharp when it comes to Quantitative Aptitude or Logical Reasoning. He solves the Times crossword religiously and is an accomplished debater. He has over 5 years of teaching experience
Frequently Asked Questions
Get in Touch
Questions? Comments? You can chat with us using the chat box in the corner during working hours or call us on the number below.
Otherwise, feel free to drop us an email. We'll get back to you right away.
Phone: 9582714740
Email for general queries: hello@examvictor.com
Student doubts: askadoubt@examvictor.com
Reviews From Our Students
ExamVictor's Online CAT Course
Average rating:
45 reviews
Oct 17, 2021
Job well done
ExamVictor is one of the best institutions if you are hoping to crack cat or any other entrance exams. The faculty is very supportive and take their responsibilities very seriously.
Oct 11, 2021
Super awesome!
ExamVictor is the best coaching ever I have came across. The study material is excellent. Moreover, along with the faculty, the whole management is super awesome!
Jan 9, 2021
Videos lectures are really beneficial

What I found really amazing about ExamVictor's online course is that you can repeat the videos as many times as you want, unlike the classroom coaching, where you cannot ask the teacher to repeat the lessons again and again. Its amazing to be able to repeat the videos till you have understood the concept thoroughly

Jun 27, 2017
Mock tests are amazing
I love the mock test interface, exactly like actual CAT. The all India ranking also helps me judge the true level of my preparation. The test analysis and doubt sessions are an added bonus!
Jun 27, 2017
Well worth all the good reviews
I had heard really good reviews about Examvictor's online course from friends. I'm glad I decided to give it a try, totally worth every penny and more. The learning interface is very intuitive and clean. Liked the teaching style and practice questions.