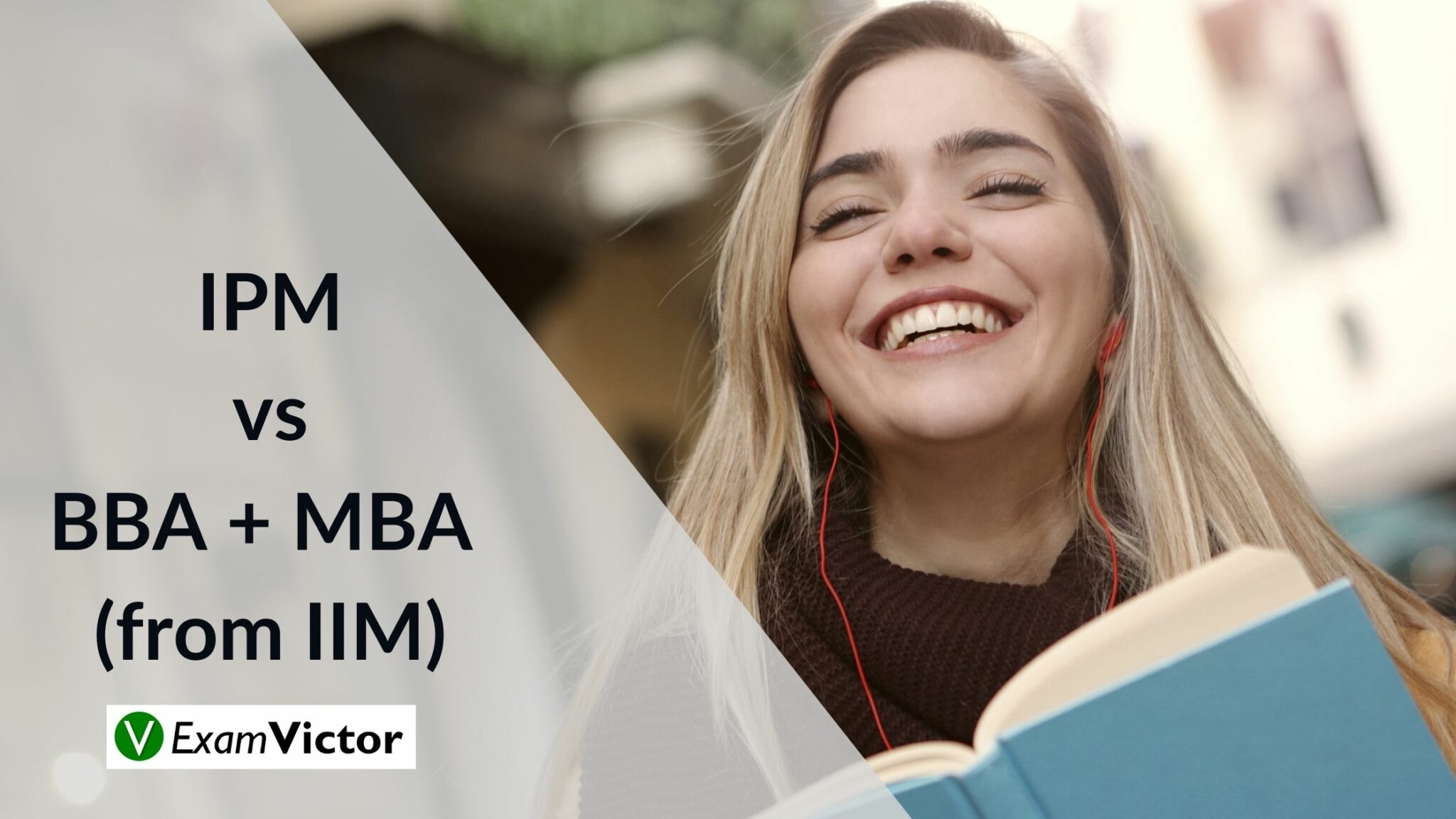 Most undergraduate students prefer professional degrees like BBA or BBS today. These courses are designed to help them develop skills and learn about the core business functions forming a solid foundation for an MBA course in the future. Globally, an MBA is the most sought-after postgraduate degree ensuring a good start to a professional career.
Since an MBA prepares a student for the professional world, the quality of faculty and the institute play a huge role in determining the popularity of the course. Hence, top business schools attract many students from around the globe. In 2011, IIM Indore launched India's first five-year Integrated Programme in Management offering a BA (Foundations in Management) degree and an MBA from IIM Indore. 
I understand the confusion that any students have while choosing between a BBA+MBA degree and an IPM from IIM Indore. Here are some points to consider:
If you opt for a BBA+MBA course, then the choice of the institute will play an important role in determining its effectiveness

IIM Indore is one of the good management institutes in India. Through its IPM programme, it offers a BA in Foundations in Management followed by an MBA.

While the course curriculum is similar, the faculty and the institute is the major difference between the two choices
The IPM programme focuses on the following learning goals:
The first three years – undergraduate BA course
English Language skills

Knowledge of foundational subjects for management studies

Verbal communication skills

Awareness of ethical understanding of business
The last two years – postgraduate MBA course
Understanding context in business

Integrative thinking skills

Critical thinking ability

Understanding business ethics

Social awareness

Interpersonal awareness

Ability to work in groups

Quantitative analysis

Communication skills
The faculty with the undergraduate programme works towards preparing students for the MBA course ahead. The undergraduate programme is designed, keeping the skills and aptitude required by successful managers. While many BBA courses try to follow this model too, choosing the right institute with the right faculty can be difficult.
Also, an IIM MBA holds value in the market. Although the IPM programme is fairly new, the acceptance of IPM students is increasing with time. Hence, given a choice, I would recommend opting for the IPM programme from IIM Indore as opposed to a BBA+MBA. You can also talk to an education counselor to determine the best option for you.
We at ExamVictor – an online coaching institute that offers an Online IPM Course to help students prepare for the IPM Aptitude Test. Every year, the IPMAT is getting more competitive as the popularity of the program grows. Hence, if you decide to opt for IPM, ensure that you join a good coaching institute and prepare well.