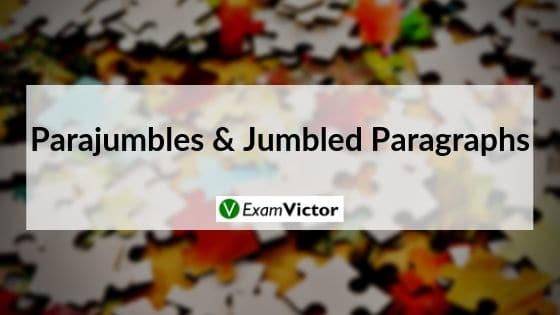 Last Updated: Nov 7, 2020
Para-Jumble refers to a paragraph wherein the sentences forming it are jumbled. So, you are given a paragraph - but the sentences are not in the right order. It is up to make head or tail and rearrange the sentences so that the sentence makes sense.
Usually, instructions for this type of questions will read "Choose the most logical order of sentences from among the given choices to construct a coherent paragraph".
Some steps to be followed while solving this topic are:
Inspect all the sentences.
Go through the options.
find the opening sentence.
Establish the link between the sentences.
Keep a track on the pronouns.
Find the concluding sentence.
This video lays out the basics of Parajumbles or Jumbled Paragraphs. It then provides some very useful tips and tricks for unraveling these types of questions.
Understanding this topic well is necessary to solve questions that are asked in various competitive exams in the Verbal Ability and Logical Reasoning section section - applicable to CAT, XAT, MAT, SNAP, IIFT, CLAT, AILET, DU LLB, any other entrance exam as well.
For more such content, visit our website - examvictor.com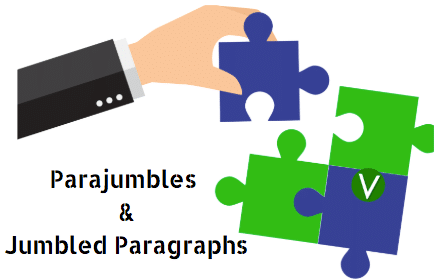 Hope you liked this video. Do share your views in the comment section below. For more such videos click here.