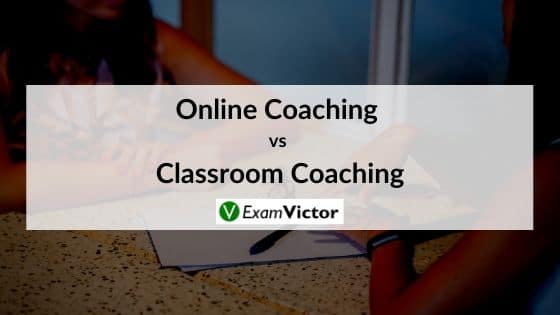 Last Updated on Oct 30, 2019
Online coaching is in vogue nowadays. However, traditionalists still argue that classroom coaching is the best and perhaps the only way to learn effectively. We at ExamVictor believe that if done right, online coaching is hundreds of times better than brick-and-mortar classroom coaching. We believe that online coaching is a far better way to prepare for any exam or any subject. The reasons are numerous, which we will list out below.
A good coach is usually the difference between success and failure. Be it sports, academics or life. Right since your young days, we are introduced to the world of academic coaching. Fortunately, technology has brought about a huge change in coaching since.
With online coaching being made available to students, there are many advantages that are on offer which the traditional classroom coaching centers could not provide. Here are some of the benefits that online coaching offers over classroom coaching:
Better utilization of time
As a student, time is one of the most important resources. More so if you are preparing for a competitive exam. With classroom coaching, students spend a lot of time traveling to and from the coaching center. After reaching back home, you need more time to relax from the tiredness experienced due to the travel before you start studying at home again.
With online coaching, the commute time drops down to zero. Now, you can use all your energy to study which helps you maximize your efforts.
Opportunity for Struggling Students to Excel
Online study material can be an academic lifeline for many students, such as those who:
Grasp new material faster or slower than other students
Are rebuilding confidence after experiencing bullying or are introverts and feel socializing is a burden
Accrue many absences because of a difficult-to-accommodate schedule
Online Coaches can personalize assignments, provide extra resources, and even arrange a time to talk with students one-on-one to provide the individual attention they need
Flexibility
Most classroom courses are scheduled in the evening so that students can attend them post attending their college/ work. So, you wake up in the morning, travel to college/office, get through your day, travel to the coaching center and are expected to concentrate and learn! Is it even possible?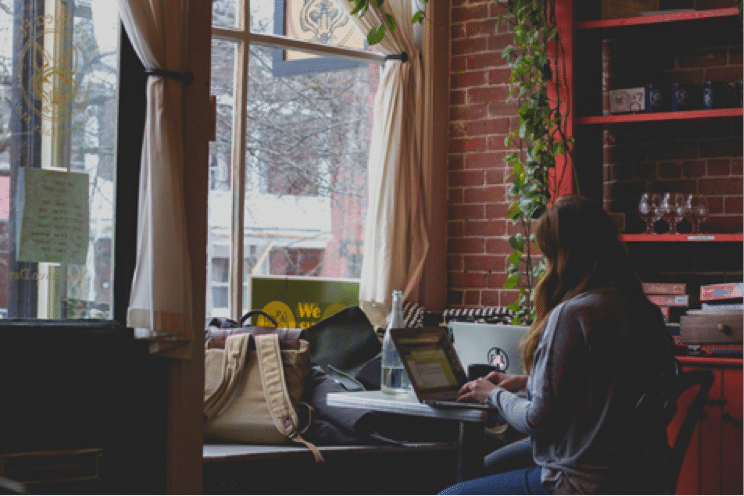 With online coaching, you can get back home after your day, have a shower, relax and then sit to study with a fresh mind. Or, you can get up a little early and use the morning, when you are ideally at your best, to study. You are not bound by the timings of the class.
Geographically independent faculty
Let's say that you live in Mumbai and there is an excellent coach for Mathematics in Indore. How do you enroll in his class? If you want to attend his brick-and-mortar classroom, then you might have to travel to Indore and stay there for the period of the course. Impractical.
With online coaching, most institutes hire the best brains in each subject and offer their expertise to students. This is possible because no physical travel, either of the faculty or the students is involved. The coach can be sitting in any corner of the country and conducting an online class.
Cost effective
It's a simple calculation.
Physical Classroom = Cost of establishment + maintenance of classroom + staff
Online coaching = No such costs
Hence, online coaching is more cost-effective than physical classroom coaching. Add to it the amount of money you save by not commuting to the class and you have a better proposition already.
ExamVictor, an online coaching center, understands the requirement of the students and offers online courses for various competitive exams. We hire the best faculty (read IIT-IIM graduates) for each subject who are passionate about teaching. Further, we conduct small group doubt sessions to keep you ahead of the curve.