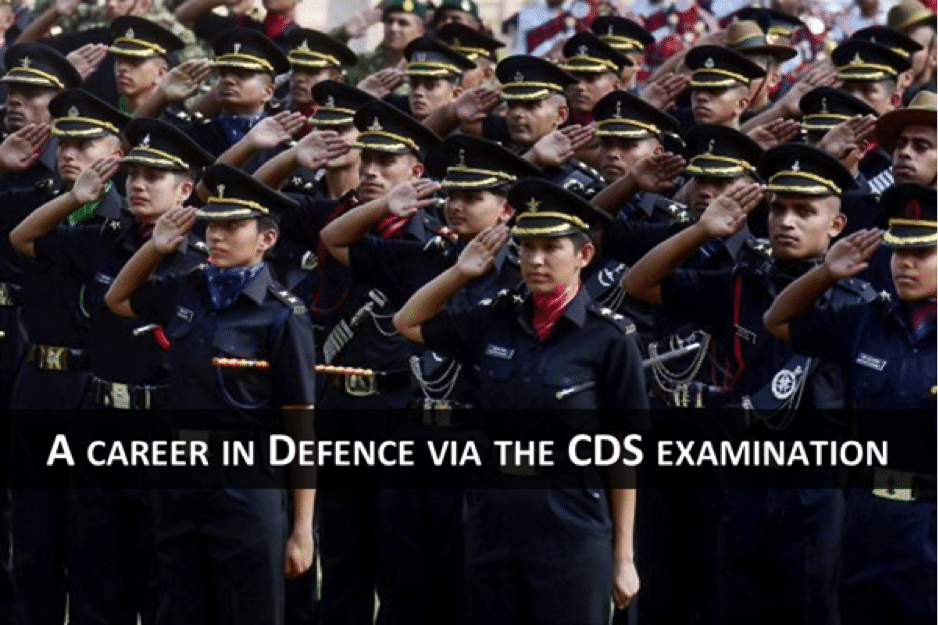 A career in defence is not for the faint hearted. It is the brave and the patriot at heart who decide to serve the nation as a full-time job. The Indian Defence Service holds a national level post-graduate entrance examination for candidates desiring to join the armed forces. It is conducted by the Union Public Service Commission (UPSC), twice a year, for vacancies in the IMA (Indian Military Academy), NA (Naval Academy), AFA (Air Force Academy) and OTA (Officers Training Academy).
The Combined Defence Services (CDS) Examination, is the gateway to an illustrious career in the Indian Armed Forces. Let's look at the important details of CDS.
Eligibility
Each academy has different eligibility criteria. Ensure that you go through it before applying.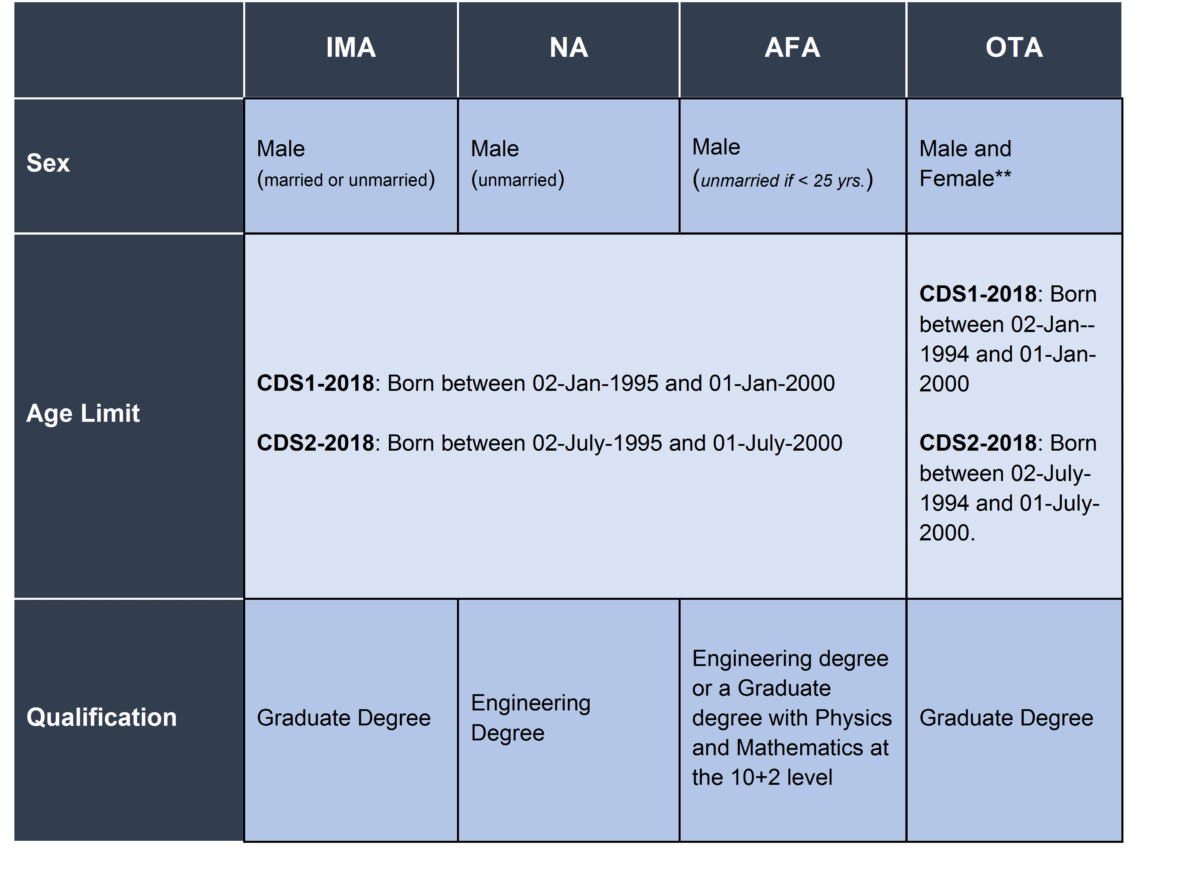 Selection Procedure
Admission to one of these prestigious academies is based on a written test, followed by personal interviews, document verification and medical/physical fitness tests.
How to apply?
For 208, application form for the CDS exam will be available on November 08, 2017 (for CDS 1) and August 08, 2018 (for CDS 2) on the website www.upsconline.nic.in. Please remember that all applications need to be made online. You can only fill one application form and are required to submit an application fee of ₹200. (Female, SC and ST category candidates are exempt from this fees).
Benefits of a career in CDS
A structured career path, good pay package, plethora of allowances and benefits and respect of over a billion people, CDS exam offers you an opportunity to grab it all. Here is a quick look at the promotional avenues and salaries offered:
On successful completion of the training at the respective academy, a candidate is offered the post of a Lieutenant. Here is the promotional ladder for CDS officers: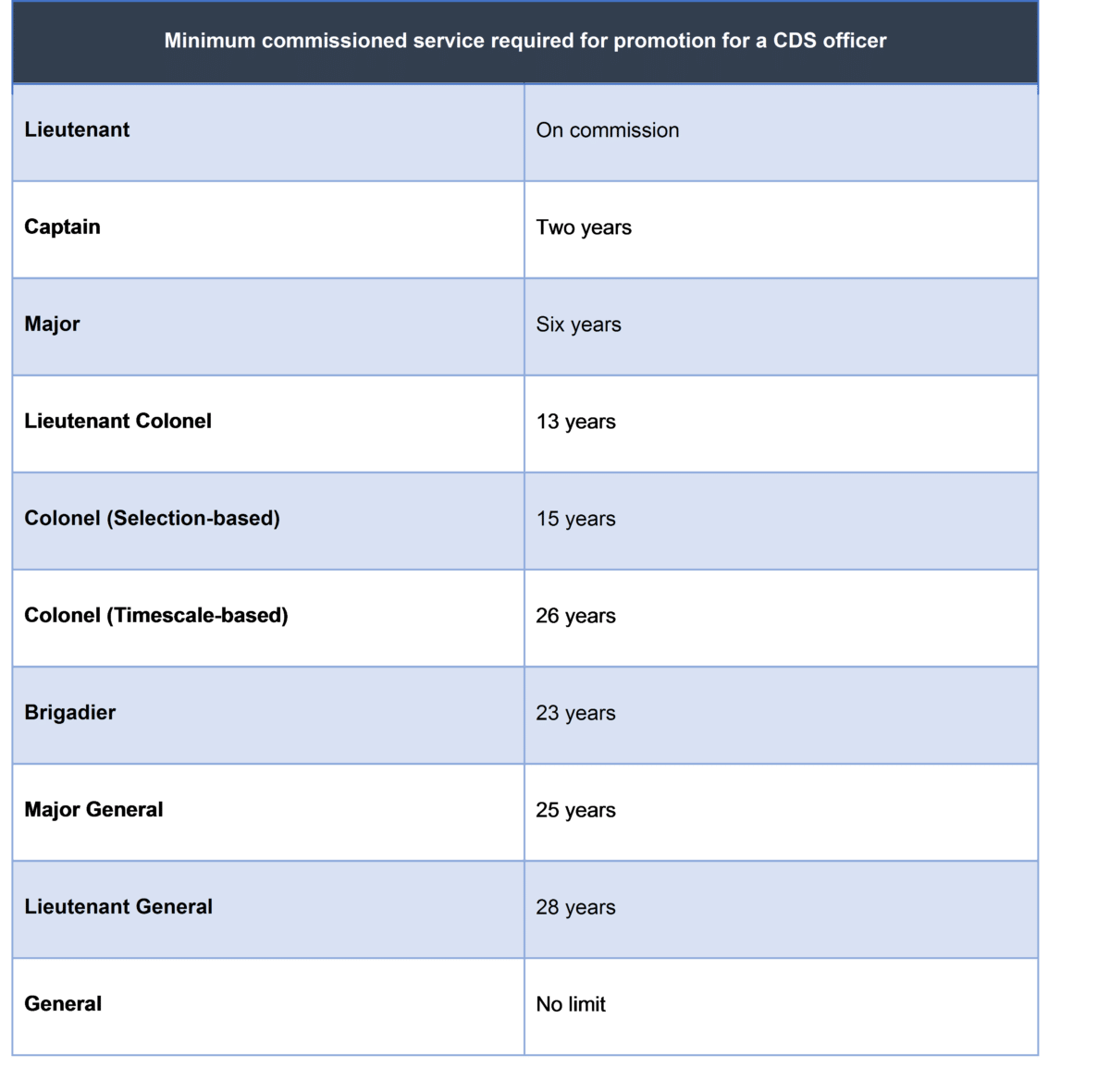 The salaries offered along with the allowances and perks, make it a lucrative package: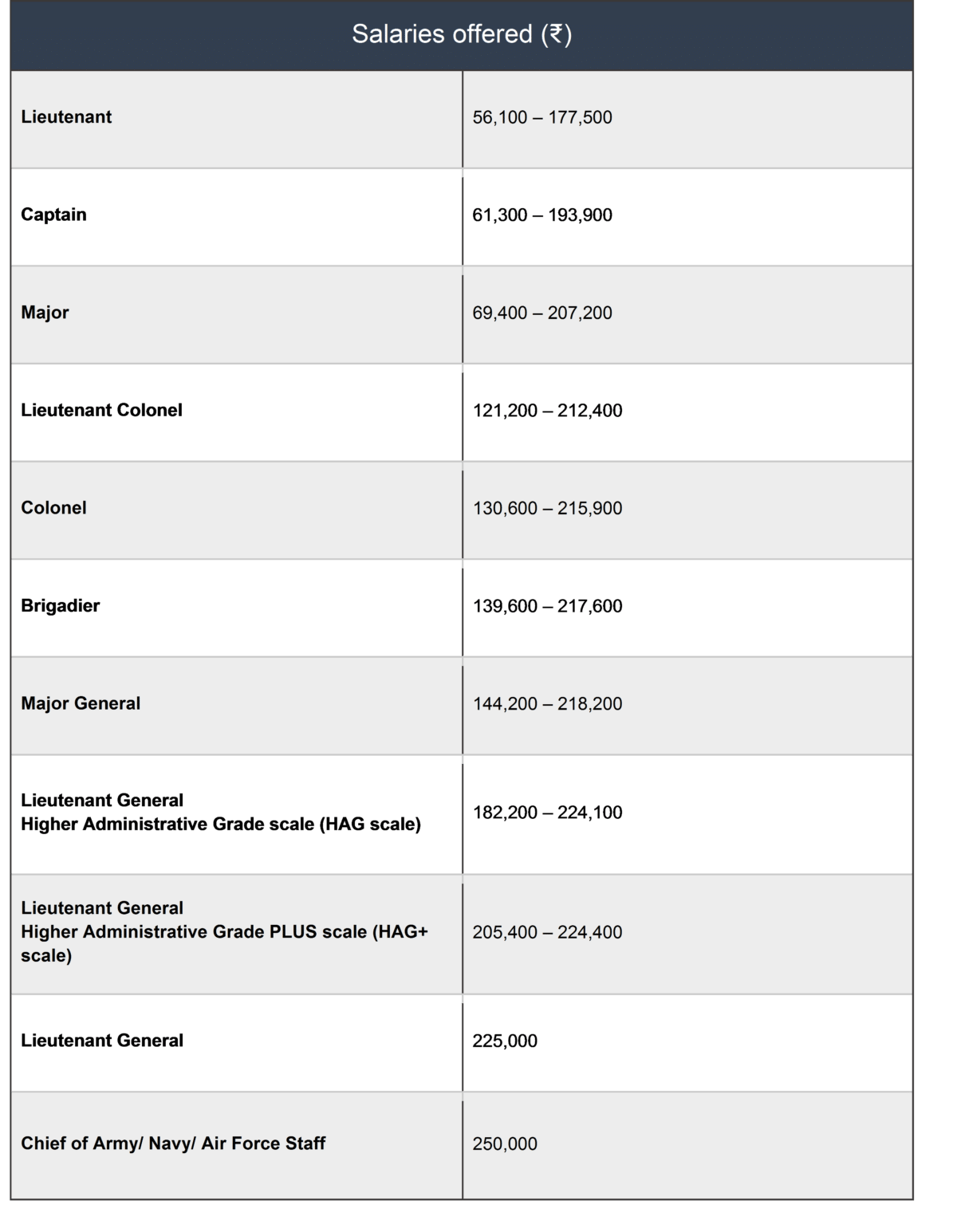 CDS officers also enjoy the following allowances and benefits:
A Military Service Pay (MSP) of ₹15,500 per month to officers from the ranks of Lieutenant to Brigadier.
Dearness allowance – similar to civilian gazetted officers
High altitude allowance – ₹3,400-25,000
Siachen allowance – ₹42,500
Transport allowance – ₹3,600-7,200 + DA
Children education allowance –₹2,250 per month/ child from nursery to class XII
For CDS officers the newly proposed DA is ₹20,000 per month. Also, Air Force officers are paid an additional qualification pay and a flying allowance of ₹25,000 per month.
Qualification pay
Master Aviation Instructor → ₹500/- per month
Senior Aviation Instructor Class I → ₹400/- per month
Senior Aviation Instructor Class II → ₹280/- per month
Aviators holding Master Green Card → ₹400/- per month
Aviators holding Green Card → ₹280/- per month
India's Best CDS Coaching
ExamVictor conducts India's best CDS Coaching. We have coached thousands of students to success in CDS Exams. With some of India's most qualified faculty and the best technology, ExamVictor's Online CDS Coaching is the right choice!
Click here for more!