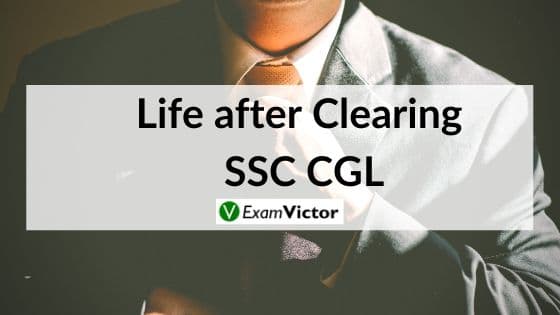 Last Updated on Oct 31, 2020
SSC CGL is one of the most reputed jobs in India. The reason is not only money but also the various perks associated with it. These are given below.
Sound Salary: This may not be an explicit facility but given the work pressure and job profile, the salary is  good and if you compare it to other sectors, you are certainly going to understand the liberty that you have as an SSC CGL recruited officer
Medical Facilities: Once you join the government after SSC CGL Exam, it is going to take care of your medical bills in a big way. You are going to be a member of the Central Government Health Scheme and that way you will get the benefit of free treatment in most of the leading hospitals in the country
Gratuity Benefit: You are going to have the gratuity benefit from the government. It is a payment made by your employer in gratitude to the service rendered by you to the government. It is a very good savings after your retirement
National Pension Scheme Benefit: Once you join the government, you are going to get a membership of NPS scheme and you will be given a PRAN Card. Under this scheme, a part of your salary is deducted towards the contribution to NPS and the matching amount is given by your employer. The whole amount is invested in the equity market and the return is given back to your NPS Account. Once you retire, you get the pension from this fund
Paid Leave Benefits: The biggest prerequisite in any government job after SSC CGL exam is that you get an adequate number of leaves such as casual leaves, privilege leaves, medical leaves etc. Even if you are ill, you will get the full payment for it
Transport Allowance: You are entitled to transport allowance as an employee of the central government. It depends on the place of your posting after SSC CGL exam, but you are certainly going to get it every month for your transportation charges
Mobile Bill Payment: Your Mobile Bill payment is either reimbursed or paid directly by the government
Status and social power: Government employees enjoy social power in terms of good salary, job stability and job security. So, the social status is something you can understand once you join the job
LTC Benefits: As an officer recruited through SSC CGL Exam, you will get LTC to travel within and outside India in certain intervals. So, to balance the work life and personal life this facility is provided
In this blog post, we have provided you the information about the change in life after SSC CGL Exam. All the above-mentioned benefits are provided in order to get efficient and wise working in return.  if you liked this article and want to know more about our SSC CGL Course then please click on the link given below.
ExamVictor - SSC CGL Exam Course
Also, let us know your views in the comment section below.
Looking for SSC CGL Exam Coaching?
You have come to the right place! We offer comprehensive online coaching for SSC CGL. We also offer comprehensive study material for these exams which you can access online or get at your doorstep through speed post.
Click Here to Know More