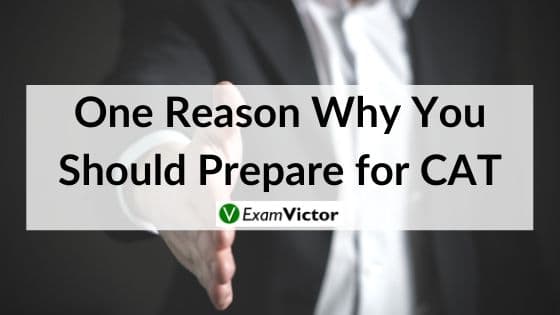 Last Updated on Oct 31, 2020
Many students regard CAT as one of the toughest exams in India. While it is difficult to get through the top IIMs, the difficulty-level of CAT is debatable. Many students start preparing for CAT Exam but they stop putting efforts as they start feeling low and demotivated. It usually seems impossible until it is done. It is very important to keep yourself positive and motivated every single day of your preparation. You should not forget your aim.  Just when you feel like giving up, question yourself  ' Why did you start'? You will have the answer. You can be your best counselor and mentor. Focus on the opportunities you are going to get after clearing the exam. Do not get deviated.  Surround yourself with positive and calm energies and work hard to achieve your dreams.
Is CAT difficult?
India is the second most populous country in the world. Also, the government makes constant efforts to educate as many people as possible. If we look at the numbers, then the number of applicants per seat in prestigious management colleges is very high. Also, the business schools have to ensure that they separate the wheat from the chaff and select the most promising applicants for a seat in their institute. Therefore, they have a structured shortlisting and selection criteria which is dynamic enough to adapt to the quality of applicants every year. Here is a list of some of the entrance exams in India:
IIT-JEE – only 2% of the applicants get selected every year
UPSC – only 0.3% of the applicants are selected every year
CAT [top six IIMs] – 3-4% applicants get a seat
By sheer statistics, it is evident that calling CAT the toughest exam will not be accurate. The level of difficulty of the CAT paper is not as high as compared to the other business school entrance exams around the world either.
The 'hype' around the CAT is primarily because students from all fields take this test, unlike IIT-JEE or CCIE. Management certification from a top business school is a prerequisite for most leadership roles, regardless of the sector of operation. Regular graduates, engineers, doctors and chartered accountants all apply for a seat in one of the IIMs. Hence the competition.
Why are applicants scared of CAT?
There are two major reasons behind applicants being scared of CAT:
Low applicant-seat ratio

Aptitude-based exam (not knowledge-based)
While the fears are legitimate, some students allow these fears to demotivate them. This is where they lose an opportunity to have a great start to their careers.
Calling an orange – an orange
CAT is a highly competitive exam. The reason why most students find CAT difficult is that it tests them on their aptitude for English, Mathematics, Data Interpretation and Logical Reasoning. Unlike the rote methodology followed by them all through their academic lives, the CAT does not expect them to memorize-reproduce anything. On the contrary, it expects them to display an understanding of the subject.
Why should you prepare for CAT?
There are many benefits of putting in the hard work for CAT. Let's look at the preparation stage first.
The Preparation Stage
During the preparation stage, you will be exposed to the concept of understanding theories and apply it to practical problems. Be it English, Maths or logic, you will be answering questions based on academic concepts. This will open your mind to a new way of approaching situations in life.
To prepare for the RC section, you will need to read newspapers and novels – a habit long lost to social media. This will enhance your awareness of the world and give you a peek into the minds of the greatest thinkers of all times (assuming you read those books).
Practicing for the VA section will polish your grammar and improve your vocabulary. This will have a direct impact on your life since you will be able to articulate your thoughts in a much better manner.
Analyzing data and approaching a problem with logic and reason are life skills. They will be with you through the situations that you may find in your life. These skills will be polished while preparing for CAT too.
Benefits of scoring well in CAT
CAT scores are taken into consideration by almost all major management institutes in India. Cracking the exam can ensure that you get a good shot at bagging a seat with one of these institutes. IIMs and tier-1 B-schools have a good campus placement team which ensures that good brands offer you a job as soon as you finish your management education.
Imagine this: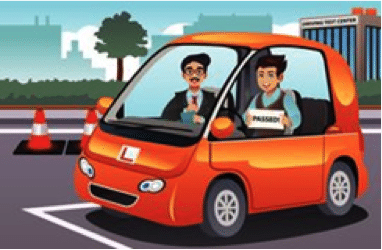 Your father gifts you a car for your birthday.
However, you don't know about driving. So, you enroll in a Motor Training school to learn how to drive. The instructor teaches you about the basic mechanics of driving a car like the clutch, brake, accelerator, etc. He also asks you to memorize certain Road Signs which all vehicle drivers are expected to know. You go through a month-long training and finally appear for your driving test at the Regional Transport Office (RTO). The official asks you to drive straight, reverse and draw a figure of eight with the car. He also asks you questions about the road signs. Post this, you receive your driving license. This is synonymous with the academic education that we go through. We are taught certain subjects and rules and are expected to memorize/understand them. Then, we are tested on our ability to reproduce them when asked.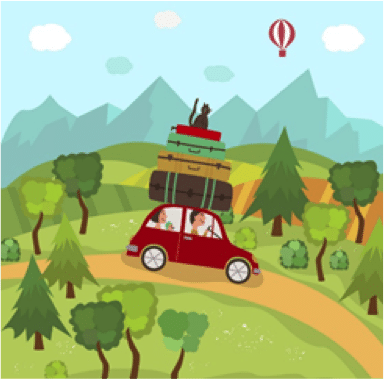 Now, a few years go by and your friends decide to go on a Himalayan expedition. You are the oldest driver in the gang and the responsibility of driving through the Himalayas lands on your shoulders. You reach the foothills of the great mountain range and start driving. Here, the terrain tests your driving skills too but in a different manner. It doesn't ask you about the mechanism of the car or the road signs. However, it demands of you to apply your knowledge of driving to the terrain and keep moving ahead. If you fail, you stop. This is synonymous with CAT. You are expected to know driving but are also expected to apply the knowledge of driving to counter the difficult terrain.
When you get back from the Himalayas (regardless of making it to the summit or not), you will be a skilled driver who will have the confidence of taking on any terrain.
This is what CAT preparation can do to you. Once you meticulously prepare for CAT and give the exam, the skills you achieve will be with you for life. It is a lot of hard work and there are times when students preparing for CAT want to give up. At such times one must remember:
TO ACHIEVE SUCCESS YOU CAN EITHER TONE DOWN YOUR DREAMS OR ENHANCE YOUR SKILLS!
The one reason why you should prepare for CAT is:
TO BECOME A SKILLED PROFESSIONAL WHO IS NOT AFRAID TO WORK HARD AND GET WHAT HE/SHE WANTS!
At ExamVictor, we believe that every student aspiring to be the manager of tomorrow should prepare for CAT giving it his/her 110%. Half-hearted efforts are a sheer waste of time. There is much to gain from the one year that you dedicate to CAT preparation. You can avail our Online CAT Course and our IIT-IIM alumni faculty will be by your side all through the journey.
As an ending note, if you are harboring any doubts about preparing for CAT – STOP. It's time to pull up your socks and give the exam your best shot.