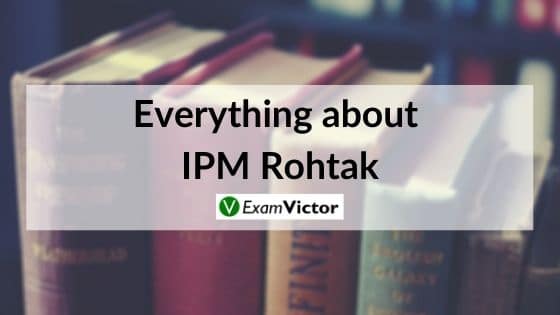 Indian Institute of Management Rohtak, establishedin 2009 by the Ministry of HRD, Government of India, is an institute of national importance by IIM Act 2017. Indian Institute of Management Rohtak is a benchmark for top management education in India with a vision to become a global leader in due course. 
The institute has an enlightened and progressive leadership, acclaimed faculty members, extensive infrastructure, and robust teaching pedagogy in place. Located within the National Capital Region (NCR) of India, IIM Rohtak is 90 minutes from Delhi international airport. 
The state-of-the-art campus spread over an area of 200 acres is strategically located on National Highway - 10, and is well connected to Delhi. IIM Rohtak has been ranked 8th in the country on educational ranking. Institute offers a dynamic environment for high-quality research in all functional areas of management that will benefit various segments of the business and society.
Five Year Integrated Programme in Management Batch 03 (2021-26)
Five-Year Integrated Programme in Management (IPM) is for students after class XII who aim to pursue their career in Business Management. It is a comprehensive management program that has a combined course of management studies from under-graduate (UG) to postgraduate (PG). 
Programme aims at molding outstanding young students into managers and leaders. On successful completion of the academic session of 5 years, the participant will be awarded Master of Business Administration (MBA) by IIM Rohtak. There is no direct entry into the fourth and fifth year. 
The students will have to maintain a minimum CGPA of 5 to be eligible for the last two years of the program to earn a master's degree. Students below that CGPA will be awarded a BBA degree and will exit the program. Also, if any student voluntarily intends to exit the program after successfully completing the program requirement at the end of 3 years, he/she will be awarded a degree of Bachelor of Business Administration (BBA).

Pedagogy
IPM Students will be taught by distinguished faculty from IIM Rohtak, other reputed institutions in India and abroad, and industry experts. The teaching pedagogy will be a combination of lectures, case analysis, discussions, exercises and seminars, role plays, management games, project work, and computer-based learning methods. 
Programme Structure
The programme consists of 15 terms spread over a period of 5 years. A year has three terms, each of 3 months duration. The entire programme is divided into two parts; the first part focuses on the foundation courses, whereas the second part focuses on management. Students require to undergo internships at the end of every academic year.
Curriculum
The curriculum has four core areas: 
Mathematics

Economics 

Statistics

Humanities. 

Apart from these, other courses such as Business Communication, Management Information System, Business, and Foreign Languages are also offered. Courses offered at the PG level (4th and 5th Year) will be the same as the PGP curriculum.
Courses Offered in 4th & 5th Year ( at PGP Level)
General Management

Business Communication

Marketing Management

Strategic Management

Management Information System

Operations Management & Quantitative Techniques

HRM & Organizational Behaviour

Economics & Public Policy

Finance & Accounting
Placements
Every year, the student will undergo various projects, which include immersive learning opportunities in the form of research work with faculty of IIM Rohtak, rural/ social emersion project, and business internship. Placement support will be provided to the students completing five years of course of studies. 
Admissions
Admission Criteria: 
Minimum 60% in Standard X/ SSC and Standard XII/ HSC or equivalent examinations (55% for the candidates from SC/ ST/ PwD category)

Maximum 20 years of age as of July 31, 2021 

Reservation will be applicable as per GOI norms after meeting the minimum eligibility criteria.
Note: Students, who are likely to complete Standard XII/ HSC or equivalent by July 31, 2021, can also apply subject to meeting the criteria mentioned above. The percentage of marks obtained by the candidate in X and XII Standard would be calculated based on the aggregate marks of the best five subjects that appear in the mark sheet/grade sheet, irrespective of the Board's regulation. 
In case the candidates are awarded letter grades or grade points instead of marks, the conversion of grades to the percentage of marks of best five subjects would be based on the procedure certified by the Board/ Competent Authority explaining the method of conversion from where they have obtained the certificate.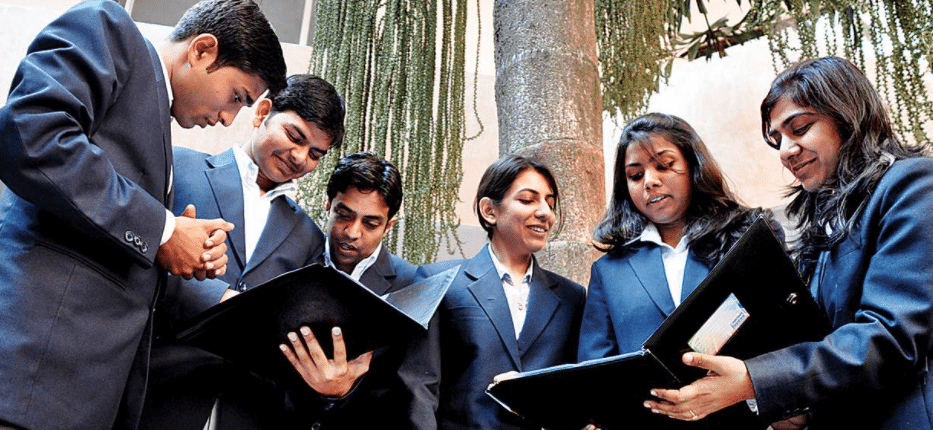 Selection Procedure:
Interested applicants will fill the registration form that aims at evaluating the applicant's proficiency in academics as well as in extra-curricular activities.

All the interested applicants will undergo IIM Rohtak's IPM Aptitude Test that will examine the aptitude, logical reasoning and proficiency in English of the applicant.

Shortlisted candidates based on their application form and aptitude test results, will be called for Online Personal Interview (PI). Candidates will be judged on the basis of their academics, general awareness, and communication skills. 
Summary
In this blog post, we have talked about IPM Rohtak in detail. The five-year integrated program is still new but has a lot of advantages for students who are interested. Share your views in the comment section below.